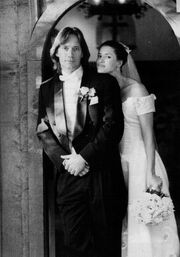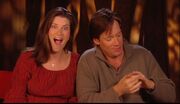 Sam Jenkins was born October 18, 1966 in Pittsburgh, Pennsylvania, USA. She married Kevin Sorbo on January 5, 1998 and they have three children: Braeden, Shane and Octavia.
She appeared in 6 episodes of Hercules: The Legendary Journeys. She first played Kirin in "Prince Hercules" and then played Serena in "Encounter," "Judgment Day," "When a Man Loves a Woman," "My Best Girl's Wedding" and "Be Deviled." For the final two she was credited as Sam Sorbo.
She would also work with Kevin Sorbo on Andromeda.