Meighan Desmond is a talented Kiwi actress best known to North American audiences as Discord, the villainous (but often hilarious) goddess from Hercules and Xena.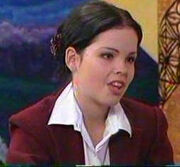 This article is a stub, or very short article, that is most likely incomplete and needs expansion.
Meighan was first seen as Discord in the 1997 Xena episode, "The Deliverer," but she actually originated the role in the original Young Hercules pilot film, which was produced first and then later released on video and DVD. She went on to play the goddess in many episodes of Hercules, Xena, as well as in the subsequent Young Hercules series. In 2000, Discord made her seemingly final appearance, complete with spectacular death scene, in the Xena episode, "Motherhood."
Films
[
]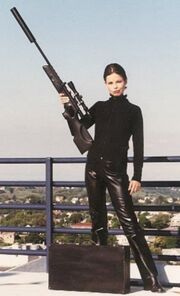 This present tense - Miss Sexy Eyes
Catch a Bullet - Jane
Sci-Fi betty - Peggy
When love comes along - Shelley
The parking nazi - Claire
References
[
]
http://www.imdb.com/name/nm0221468/